Even though Liverpool won over Burnley on Turf Moor, Mohamed Salah has been receiving some heavy criticism and being called a selfish man. Mohamed Salah was born on 15 June 1992. He is a professional football player from Egypt. Mohamed Salah plays as a forward for the Egypt national team. Moreover, in Premier League club Liverpool, he also plays the same role. Mohamed Salah is deemed as one of the best players in the world. He is famous for his speed, finishing, and dribbling skill. He has scored many goals for Liverpool. Moreover, Mohamed Salah was awarded the PFA Players' Player of the Year award on 22 April 2018. How come such a good and the skillful player receives heavy criticism and even being called selfish? Let's find it out.
The Burnley Incident
When Liverpool played at Turf Moor, they won over Burnley because of three points. Meanwhile, Burnley did not even score one goal. The three points that were taken by The Reds were because of an own goal scored by Chris Wood in the 33rd minute, a goal by Sadio Mane in the 37th minute, and the last goal by Robert Firmino in the 80th minute. With those three points, Liverpool succeeded in maintaining their record of 13win-streaks during their latest matches in the Premier League. That achievement has brought The Reds to the top of Premier League Table for now with perfect 12 points from four matches.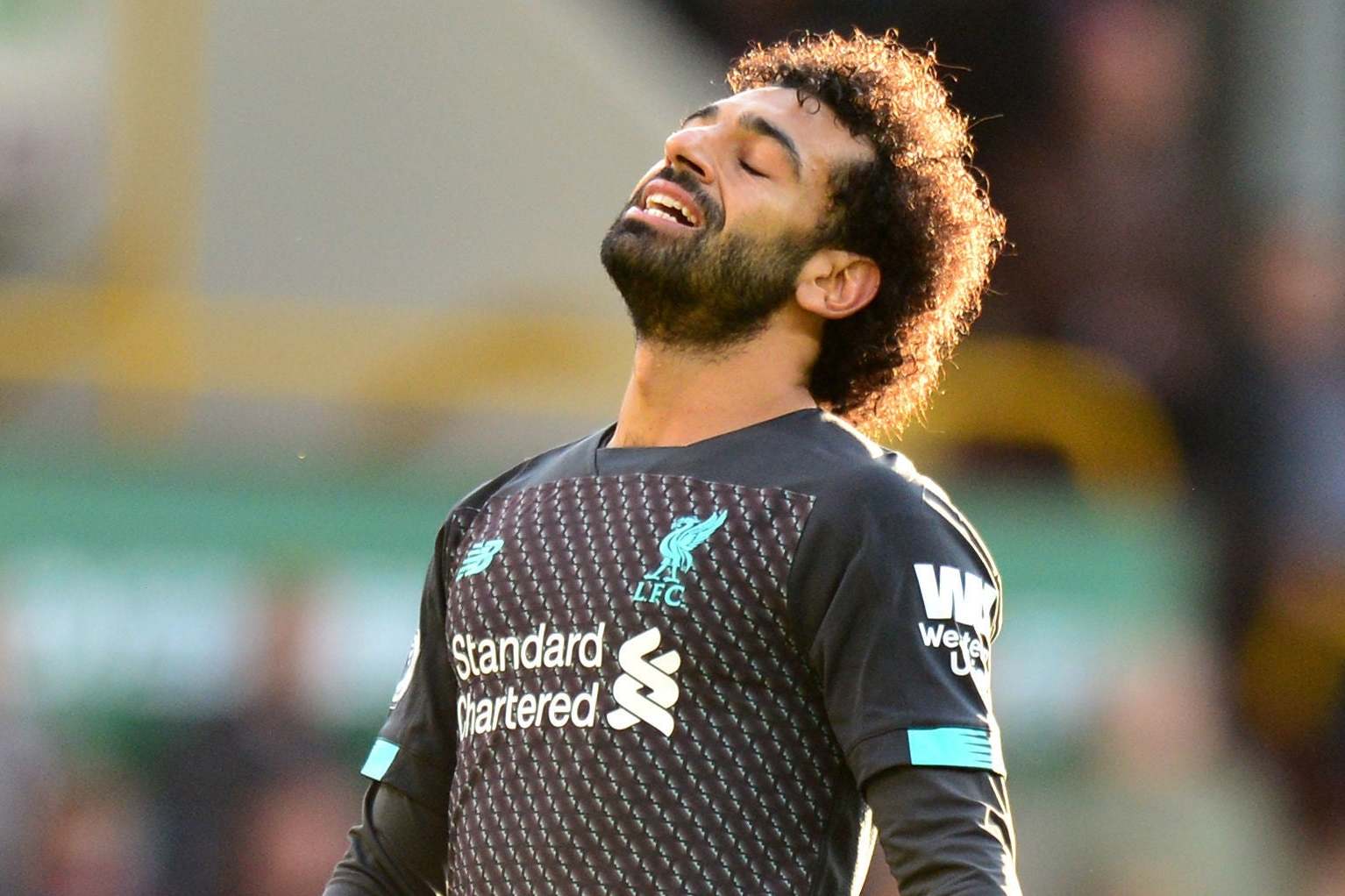 Even though Liverpool is now at the top of Premier League Table, their victory over Burnley was plagued with a little bit of friction between The Reds' players. The friction happened between two of The Reds' best players, namely Sadio Mane and Mohamed Salah. What is ironic about that incident was the friction that was happened between Mane and Salah was caused by a goal-scoring opportunity.
During the match, Mohamed Salah was running into Burnley's penalty box and Salah got passed the ball from the right-hand side of the football field. Mohamed Salah was guarded strictly by Burnley's players, while Sadio Mane who was in the middle of the penalty box was guarded by no one so he was free. Unfortunately, Salah did not pass the ball to Mane, he chose to keep to the ball a little bit longer before he attempted to score a goal with his right foot. This turns out to be too obvious so Mohammed Salah's maneuver could be anticipated by Burnley's goalkeeper and denied Liverpool's opportunity of scoring another goal. That opportunity that went to vain made Sadio Mane disappointed. Mane, a footballer from Senegal, cannot hold back his disappointment when Jurgen Klopp ordered him to be substituted during the last minute of the match between Liverpool and Burnley. A moment after Sadio Mane went outside the football field he burst out his anger and disappointment. His peers tried to calm him down immediately.
The Reaction
The Burnley incident gets a lot of attention from many people. Jermaine Jenas is one of them. Jenas, an ex-player of Tottenham Hotspur, said that Salah was supposed to pass the ball to Mane instead of doing a maneuver and attempting to score a goal by himself that went into vain. "Mane was free and that would have been an easy goal, but Mohamed Salah chose to shoot from afar," said Jermaine Jenas. "That action did not reflect Liverpool as a team," said the man that now worked as a pundit for BBC. Based on that judgment, Jermaine Jenas tried to understand the way Sadio Mane reacted to Salah's choice. However, Jenas considered Mane's reaction as something good for Liverpool. Sadio Mane's anger and disappointment were considered as a positively insatiable hunger for achievement. "It shows that Liverpool's forwards always want to score more goals," said Jenas. "Mane has won the golden shoes on last season with Salah, it seems that he wants it again." Jermaine Janes said, "That was something amazing. That is the reason why Liverpool always able to score a lot of goals in many competitions."
On another hand, Liverpool does not want to put the spotlight on the friction that was happened between Mohamed Salah and Sadio Mane. Jordan Henderson, Liverpool's captain, said that the Burnley incident is something normal and things will be okay between Mohamed Salah and Sadio Mane. What is more important for Henderson is Liverpool has succeeded in scoring full points in that match. After this, the Premier League 2019/2020 will enter its international breaks for two weeks. Liverpool is scheduled to play a match in week five against Newcastle United on Saturday, 14 September 2019.  Moreover, Jordan Henderson also said, "Like I said, we want to push each other. We want to improve all the time. I quite like that now and again. I think we need it," so things are going to be just fine between Mohamed Salah and Sadio Mane. agen judi bola online